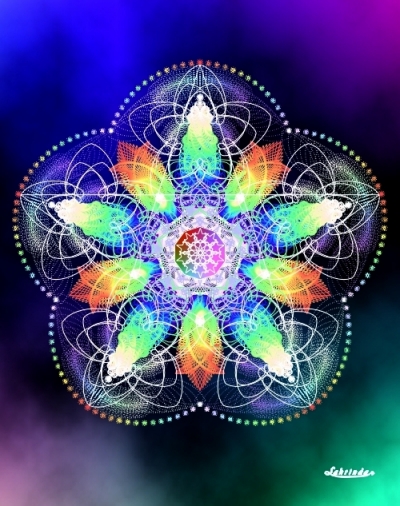 Many of us today are finding new ways of celebrating our nation's birthday. We can do it in our hearts as we celebrate with friends and family right in our homes and backyards.
Celebrating in our hearts, symbolically and spiritually is always the best kind and a powerful ripple to spread across our nation, world and the cosmos!
When I drew this Symbala, I wasn't thinking about this holiday. But now, I realize it is appropriate and synchronistic for the inner celebrations mentioned above. The 4th of July is about the birth of our nation and remembrance of its history. It has certainly had stellar moments and challenging times, like now. But overall, it has always been about FREEDOM! The very word ENLIVENS me and stirs my soul! May this Symbala serve to remind that 'in our souls we are free' and allow it to ENLIVEN.
With Freedom-Loving Resonance, Lahrinda
See a larger image of the Enliven Symbala: Featured Symbala of the Month, July 2020.
See all past Symbalas of the Month: Symbala of the Month Archive.