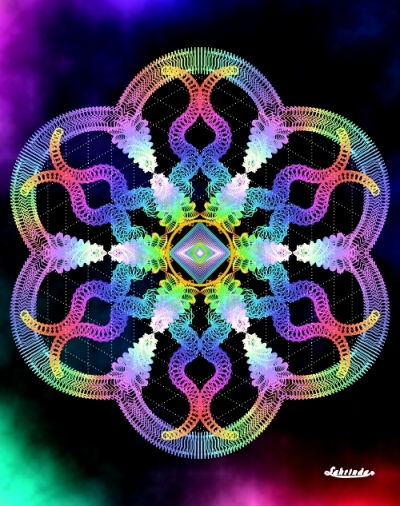 The return of Spring is a celebration of new life, the process of creation. My celebration is to share some visual ideas, not about physical birth, but the bringing forth of new ideas, understanding and awareness.
There are many tools in our divine human kit; tools that enable us to work with the creative flow, be the creators! Metaphorically speaking, imagine a strong desire for new understanding of self/the universe, so we select a tool to expand awareness and bring light to dark corners. Choose a microscope, a telescope or a Symbala, the process is the same – adjusting to a focus that allows the exploration of previously unseen or unknown territory. The result may be powerful, a feeling of Clarity! . . .
With Warm Loving Resonance, Lahrinda
The insight of 'Clarity' brings life to many Symbala products (card, poster, magnet and medallion, etc.) in my Zazzle Store.
Read more about the 'Clarity' Symbala and see a larger image:
Featured Symbala of the Month, April 2017.
See all past Symbalas of the Month:
Symbala of the Month Archive.