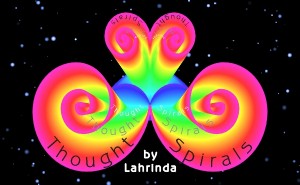 Cooperation, not competition!  That's the direction so many of us are taking these days.  Walking the path of self-empowerment and being the source for the world we create demands the kind of awareness that leads to this choice.
In keeping with that spirit, I'd like to introduce you to another website all about mandalas.  One day while exploring some of the beautiful mandala products on Zazzle; I discovered Lois Eiler's store and, subsequently, her home website called Mandala Colors.  In turn, she discovered my Zazzle store and asked if she could feature me and my work in an article on her website.
I was more than happy and appreciative of her request and gave her the 'thumbs-up'.  She created an amazing and very professional article about Symbalas.  Please take a look at her website and the article she produced and enjoy. Mandala Colors.
Thank you, Lois, and the wonderful work you do!
In Loving Resonance,
Lahrinda