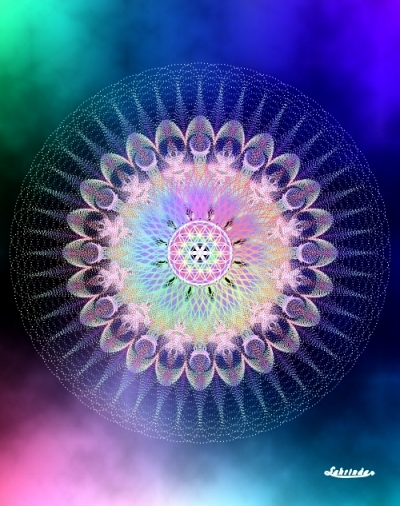 I'm sending you all a visual happiness wish for the New Year, 2022. I drew it in stages; then I realized after printing how it was sending a reminder that we are all special expressions of the Divine. I feel it's so important, in these times when certain elements in our world are trying very hard to divide and diminish us, that we remember who we really are and that we have great strength together in love and resonance. Be well and happy and remember that joy, singing, hugging and loving are the greatest tools in our arsenal of health and spiritual growth.
With Joyous, Loving Resonance, Lahrinda
See a larger image of the Symbala, 'Divine Expression'.