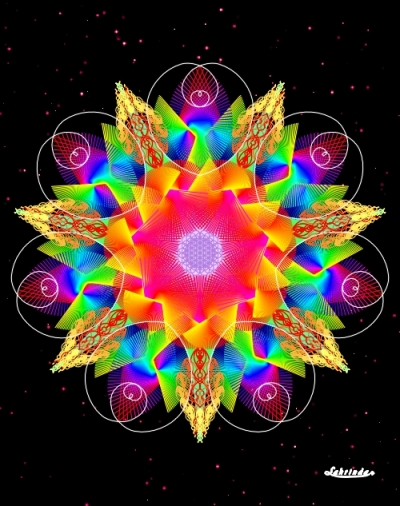 A little late this month because…moved!  What an amazing way to tune into your patterns, habits and fears and, just like the things you're packing, be able to shift and discard what's not working for you anymore. Must admit it's exhausting, but your life perspective becomes some how cleaner and simpler. I can say this because of memories from many moves in my adult life. Each one becomes a platform for new vision and possibility.
Speaking of discovering new things, or in this case, awakening to something new in something not so new, here is a Symbala that never got a name or a release because I just didn't feel it yet….
With Warm Loving Resonance, Lahrinda
'From the Heart' energy warms with a Holiday spirit, bringing to life many Symbala products (card, poster, magnet, medallion and Blanket) in my Zazzle Store.
Read more about 'From the Heart' Symbala and see a larger image:
Featured Symbala of the Month, December 2016.
See all past Symbalas of the Month:
Symbala of the Month Archive.