Winter is Near, Be of Good Cheer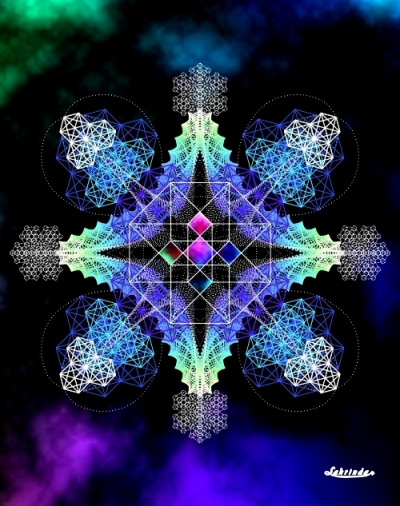 Winter Solstice
I'm a few weeks early for the official Winter Solstice, but once December arrives it feels like winter is nipping at our heels and our heads are filled with seasonal plans.  It may be on the chilly side, but it is certainly a time to celebrate.  I wanted to share this 3rd Symbala in my new Equinox/Solstice Series to set the stage for our yearly merrymaking, feasting and appreciation of all the good things in our lives.
I wish you joy and Loving Resonance,
Lahrinda
See a larger image of the Winter Solstice Symbala:
Featured Symbala of the Month, December 2015.
See all past Symbalas of the Month:
Symbala of the Month Archive.