Arlene Arnold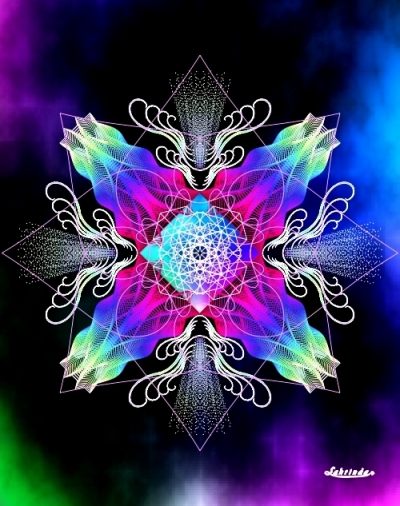 "As Lahrinda created my Symbala, she felt Starlight, my cat, that had died very recently. With that very special influence in the art, this is what it is for me.
"My core is cosmic stability.
My colors are subtle expression.
My flowing crystal light is inspired angelic creation.
All is allowing universal love."
With Appreciation,
Arlene Arnold
Here is a picture of Arlene with her dear friend 'Starlight'.
Transform Yourself/Transform the World
www.ThePowerofColor.com/blog
www.TransformationalTools.com
www.Facebook.com/arlene.arnold1
www.Facebook.com/thepowerofcolor
Google Plus
360-450-6849
See a larger image of Arlene's Personal Symbala Renewal:
Featured Symbala of the Month, April 2015.
See all past Symbalas of the Month:
Symbala of the Month Archive.