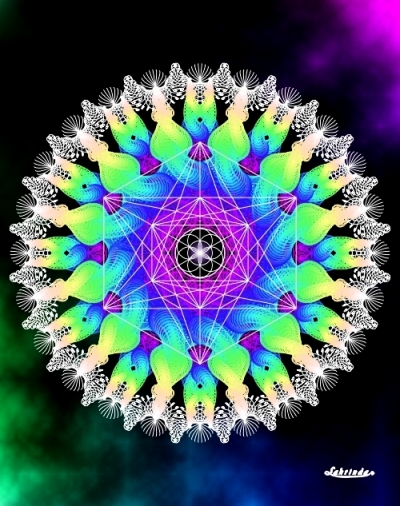 "What a rush! I've been surfing a wave of heightened energies for the last few weeks, culminating in the full moon yesterday (9-9-14). It began for me when I embraced a technique for waking up happy. I always start my days by evoking my appreciation and love for myself, loved ones, the Symbala work, life, the universe, etc. My friend, Madeline Gerwick, shared with me the value of putting myself in a state of happiness before I begin this process. By bringing up memories, mostly from childhood, of times of happiness, I am able to do this. What a difference! As I soar on a swing and spin on a merry-go-round, I find myself full of happy eagerness and appreciation – Eureka!
"Leaping out of bed in this heightened state is having amazing results: huge increase in energy, inflow of abundance (both monetary and informational) and a renewed awareness – happiness is contagious! I also realize it is bringing me a new level of understanding about the law of attraction, the nature of well-being and what it means to be youthful."
Read more about the creation of Eternally Young. You can also find it in my Zazzle Store, gracing many products which make uplifting, unique gifts.
With Loving Resonance, Lahrinda