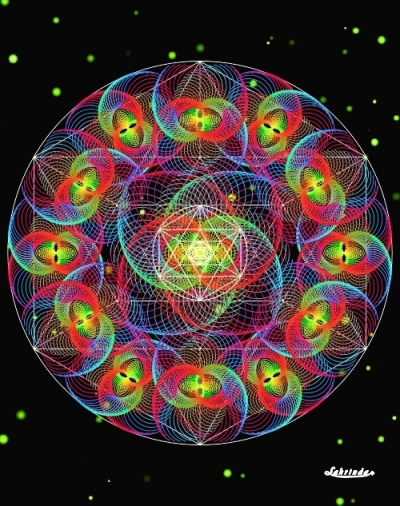 Change can feel very chaotic, but underneath there is always a geometry supporting both the old patterns and the raw, new-forming patterns.  Focus with clear intention and joy for receiving what the new will offer.  I submit Рthis one can help!
 
Here is a small quote from a new
'Soul Rhythms in Light
' by Peggy Smith, inspired by
'Pattern Shifter'
.
"…In the gifted timing of Lahrinda'Äôs work she has again given us a valuable vision of possibilities.¬† We, the collective consciousness of mankind, are ready to shift from 'Äúpower over'ÄĚ to powering up our will to do good.¬† Pattern Shifter is a celestial view that reminds us how to make the right changes…"¬† ~ Peggy Smith
Click on the name link to read the rest of her inspiring reflections on this Symbala now in the 'Symbalas for Attunement' sub-gallery of the Print Gallery.
Don't forget to browse the Zazzle Symbala Store for more ideas of how to integrate 'Pattern Shifter' into your world.
With Loving Resonance,  Lahrinda